Show us what your #PromiseToThePlanet looks like & stand a chance to WIN!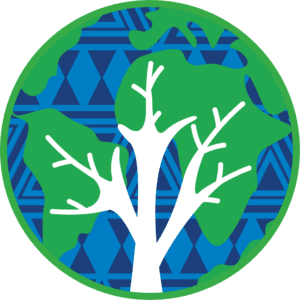 Scouts worldwide are rallying to make their #PromiseToThePlanet known as part of our participation in the upcoming COP26.  World Scout Ambassador Bear Grylls and a delegation of Scouts will be showing the world what Scouts are doing to create a better world and safeguard the environment.
We know that Scouts around the country have been cleaning up their communities, have been recycling, clearing alien vegetation, planting trees and shrubs, creating environments for bees and insects to flourish and much more.
SCOUTS South Africa is working with The Scout Association (UK) to include what you are doing here in SA in the promotion of #PromiseToThePlanet worldwide.
Show us what you have done and WIN a #PromiseToThePlanet t-shirt or a fun badge.
Who can participate? 
Meerkats, Cubs and Scouts –Parental consent is required for entries from children/youth under 18, therefore entry must be submitted by parent/legal guardian.*
Rovers, Adult Volunteers and Scouting parents.
* Parental consent: By sending in the photos or videos parents/legal guardians consent (= give permission) for the entered videos and photos depicting children/youth under 18 to be used by SCOUTS SA, WOSM and affiliated member NSO's for promotional purposes both online and offline. This also implies permission for usage in international / national media, COP publications and potential fundraising endeavours.
Show us your photos!
Nowadays we all take lots of photos with our phones. We would love to see the ones you took during a community clean up, environmental project, etc.
Photos can be taken with a phone, camera, etc.*
Photos should be landscape = horizontal.
Should show you or your Den, Pack, Troop, Crew, Scout Family outdoors and in "action", so no posed group shots.
Photos should be a minimum of 1MB in size.
If you are submitting photos of children/youth under 18. Please ensure you have obtained prior parental consent to do so.
You can submit up to 10 photos per person.
Let's see those videos of you in action!
 We would love to see you, your Den, Pack, Troop, Crew or Scout family taking action for a better world.
Videos can be filmed with a phone, video camera, etc.*
They should be filmed in landscape = horizontally
No longer than 5 minutes
Should show how you are making your #PromiseToThePlanet, so we want to see you outdoors making a difference.
If you are submitting videos with children/youth under 18. Please ensure you have obtained prior parental consent to do so.
You can submit up to 3 videos per person.
*Original work:
All submitted entries must be an original idea (not plagiarised) and must be taken/filmed by the person entering the video/photo. Participants will take full responsibility if breach of copyright occurs.
By entering the image/video you agree to forfeit all copyright, right, interest and title to the photo/video in favour of SCOUTS SA, World Scouting and its affiliated NSO's for the purpose of promoting the environmental impact of the SCOUT Movement in its publications and online channels, as well as through national/international media.
How to submit?
Add your name, Scout Group, contact email and/or telephone number with each entry.
Enter via WhatsApp: Sent your photos or videos to 068 0699 463.
We might ask you to send them to us later via email for quality purposes if you are a finalist.
Enter via Email info@scouts.org.za Subject Line #promisetotheplanet
If the files are big, send a WeTransfer for free to info@scouts.org.za.
Click here to go to We Transfer. It's very easy. Fill in the info@scouts.org.za email address, add the files you want to send and add your info to the message. You will receive a pin code via email, type it in the box and press send.
Deadline for submissions is midnight 31 October 2021
Please remember that the videos and photos must reflect the Scout Ethos and that the imagery must comply with SSA's Marketing and Branding policy. Click here to read it.
#Scouts #PromiseToThePlanet #COP26 #BetterWorld #EarthTribe #Scouts4SDGs #youth #youthprogram #changemakers #youthadvocate #raiseyourvoice #conservation #gogreen #sustainable